FEATURING NOW AT BENDIGO NEIGHBOURHOOD HUB
To keep up to-date with everything that's happening at Bendigo Neighbourhood Hub, go to our 'Connect' page on this website or click the link below to check out our facebook page - it's where we keep in communication with our community
New course
We're super excited to be offering our newest course - Introduction to Goolge Drive - it's another free course designed to help people learn the skills to use one of the worlds most used programs.
With Google Drive you can create documents and spreadsheets, share you work with other people and save your work to the clouds. It's a free program - all you need is a gmail account (which is also free and super easy to set up it you don't already have one).
NEW PROGRAM
Dungeons & Dragons
We're so excited to have a new program for young people between 10-16 years old.
We have 2 fabulous new volunteers who will be running a 4 week DUNGEONS AND DRAGONS program - this is a great way to introduce young people to this exciting game - no prior experience required and you don't need to bring anything.
Parents are welcome to stay and watch their kids explore the exciting world of D&D's.
Please register your interest by contacting us with your (or your child's) name, contact number and a brief line of why they are interested) or send an email to dm.bendigohub@gmail.com.

Join our Team
We're looking for community minded people to join our team. We have volunteer roles available in on our admin team and in our neighhour assist program (helping people fill in forms, apply for payments etc.). You can volunteer for a couple of hours, for the day or for a couple of days. We are Centrelink accredited so you can complete your Centrelink Mutual Obligation hours with us.

New Social Group
We're starting a new social group (in partnership with Brain Injury Matters). If you have an Acquired Brain Injury or are (or willing to be) a carer, friend or ally we'd love you to come along. During our first get together we'll set the agenda for the group including what activities we'd like to do (movies, cafe's)m how often and when. This group group is all about meeting new people in a safe and welcoming environment.
Introduction to MS Word
We're starting our FREE 'Introduction to Microsoft Word course' on Thursday 9th March 10am - 12noon. If you're interested in learning how to use the MS Word program to create documents, flyers, letters, charts etc. then this would be a great class for you. Contact us to enrol or for more info.
Attention Bendigo Bank customers.....
We're working in partnership with Good Things Foundation and Bendigo Bank to provide FREE digital literacy support to Bendigo Bank customers - we're offering free courses, workshops and individual assistance. Learn how to use online banking, set up new accounts, increase your online security, download and access apps, use MS Word etc. etc. etc.
The only catch is....we'd love you to complete a short 1 min online survey - it's super easy and absolutely secure.
Contact us for an appointment
Services available from July 2022
Power Saving Bonus
All households are now eligible to apply for the Victorian State Government's $250 Power Saving Bonus. We're here to help you apply - bring your Electricity bill & bank details to us 9am-2pm weekdays - no appointment required & it's a free service (eligibility criteria applies).

Australian Citizenship
We're here to assist people to apply for Australian Citizenship. Contact us to make an appointment to commence your application - this is a free service supported by funding from City of Greater Bendigo.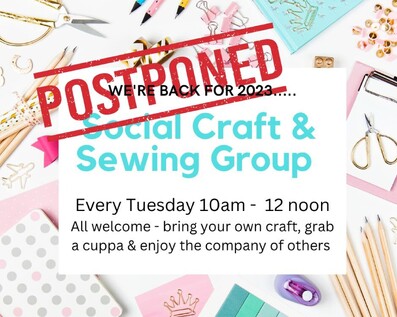 Social Sewing & Craft Group
Due to a shortage in volunteers we have made the difficult decision to postpone our Tuesday Social Craft group until further notice. Keep watching this space to see when we re-commence our group. But....if you or someone you know is interested in volunteering on a Tuesday to help facilitate this group and be involved in admin/reception work we'd love to hear from you 🙂
TGD Clothing Swap - Daylesford
The Trans & Gender Diverse Bendigo & Beyond Clothing swap is happening at Chillout Festival in Daylesford on Sunday 12th March.
Come and join us for a wonderful day of affirmation! All clothing is free, and there is no requirement to bring anything to swap. Everyone is welcome to socialise, pick out some wonderful clothing, and take in the atmosphere.

Donations help us continue delivering these opportunities around the State. Feel free to bring along the clothing and accessories that no longer affirm your identity to the event, or drop them off at our collection point:
Bendigo Neighbourhood Hub, 155 Crook Street, Kennington. Mon-Fri 10am-2pm.

Coronavirus (COVID-19)
At Bendigo Neighbourhood Hub, we are committed to preserving the health, well-being, and safety of our community, staff, and volunteers. As we continue to closely monitor the COVID-19 (coronavirus) situation, we want to reassure you that we are taking all precautionary measures to minimise the risk and any impact of the virus, including following the advice of the Department of Health and Human Services.

At this point in time, all our services are running as usual. This may change as the current information available concerning COVID-19 evolves.

We have implemented new hygiene practices across all locations, and are meticulously and frequently cleaning to ensure a safe and healthy environment. We encourage everyone to take extra care - especially in the case of personal hygiene practices and vaccinations, as these are the most effective methods of protecting against illness.

We acknowledge that you may have concerns about coming in to our facility, and so we are providing alternative methods to contact us indirectly via one of the four options listed below. We will try our best to accommodate you: we are still here to help.

If you are COVID positive we ask that you refrain from visiting our organisation in person for the period of time specified by the Department of Health, and instead contact us via one of the four methods below - by eliminating physical contact, we can minimise the risk of any illness spreading to other community members.

For more information, or any questions regarding the COVID-19 coronavirus, please visit the Department of Health and Human Services (DHHS) website.

Alternative Contacts
Where possible, consider contacting us via one of these alternative methods as a precaution against illness:
CALL US
5441 2515
for any inquiries, to make an appointment, or for one-on-one assistance.
VIDEO CALL US
You can now video call us on our Facebook to get live help face-to-face. You will need to book an appointment for this first, through one of the other three options of contact.

You can learn how to use Facebook Video Calling with the instructional PDF below.

Call Us
Our phone number is : (03) 5441-2515
Our office hours:
Mon - Fri, 9am - 3.30pm
Where We Are
We are located in the Strathdale Community Centre at 155 Crook Street, Strathdale.
This is Your Neighbourhood Hub
Bendigo Neighbourhood Hub is a community organisation that welcomes all and fosters wellbeing and community engagement in Bendigo. Through the efforts of our volunteers and staff, we provide a 'less official' place of community support and local learning. We also provide a place for special interest, community and support
groups
to meet; we run
community-based programs
, and we offer accessible learning and participation opportunities through our courses, activities and community events.
Walk right in...
Any member of the Bendigo community (This means YOU) can just drop by the house, grab a cuppa, and chat to any volunteer that is there. Sometimes, between coffees and confusion- we might even be able sort out some thing that is concerning you, or at least point you to someone who can.
Room Hire
We have rooms available for casual or permanent bookings. Subject to availability, these rooms can be hired for use on any day or night of the week. Wireless Internet and tea and coffee facilities are available.
Contact us
to find out about room availability and costs; to arrange a visit to view a room, or to get a copy of our room hire agreement.